Georgina Workshop
in connection with Frame by Frame #8 – 2010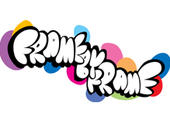 Britiske Georgina Hayns har gjort amerikaner av seg og jobber nå for Laika i Portland, Oregon. Hun var puppet fabrication supervisor på Henry Selicks Coraline og har bakgrunn fra Mackinnon & Saunders i Manchester hvor bl.a. Selick (James & the Giant Peach, Nightmare Before Christmas) og Tim Burton (Corpse Bride, Mars Attacks!) stod på kundelista. Hayns tar med seg dukker fra Coraline og deler sine erfaringer fra produksjonen.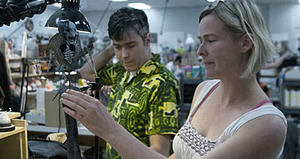 Georgina Hayns på settet til Coraline

Coraline&Georgina_foto Steffen Aaland
The day after Frame by Frame, Georgina had a mini lunch workshop. More info about this coming up soon!